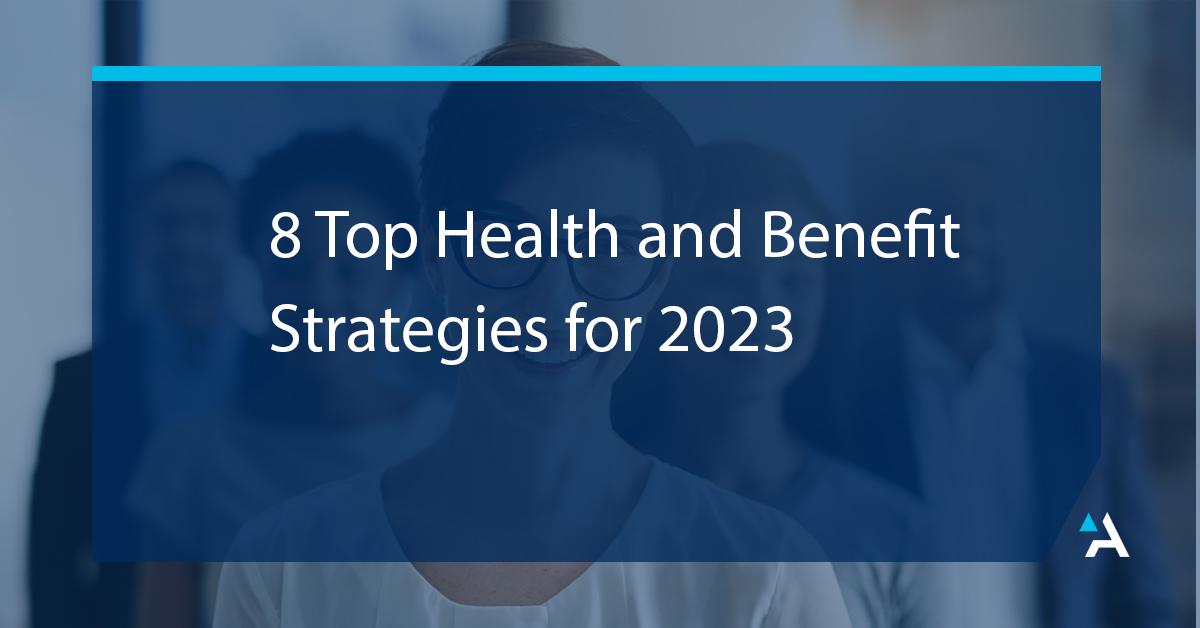 It looks like 2023 may be the year for enhanced employee benefits. Seventy percent of large employers and 53% of small employers plan to enhance their options for 2023. A recent Mercer survey reveals some top strategies that employers are considering. 
Enhancing Benefits for Hourly & Low-Wage Workers
About a fifth of large employers are focusing on enhancing benefits to increase retention of hourly and low-wage workers. 
Considering Lifestyle Fit
Just under half of employers are using demographics and personas to understand employee needs and preferences when developing benefit strategies. They're basing personas on similar lifestyles, attitudes, and preferences. 
Conducting Employee Surveys
Sixty-one percent conduct surveys to understand benefit preferences. However, some employers prefer less direct methods to avoid raising expectations or seeming to intrude on employee privacy. 

Increasing Affordability for Employees
Many large employers want to improve health care affordability for their employees. Twenty-four percent are planning or considering leveraging a narrow/high performance network to help finance richer benefits. Seventeen percent of large employers use salary-based contributions, and nearly as many are considering it. The goal is to charge lower-paid employees less. However, charging higher-paid employees more could affect hiring.
Forty-one percent of large employers provide a medical plan option with a low deductible or even no deductible (such as a co-pay-based plan) while 11% are considering it. In addition, 11% offer free employee-only coverage for at least one medical plan option, and another 11% are considering it. While free coverage has been relatively common among small employers (29%), it's a newer strategy for large employers.
Addressing Health Care Disparities
Creating multilingual communications is the most common initiative to close health care gaps for language groups, followed by advanced search functions for health providers. Survey respondents expressed strong interest in providing targeted communications, specialized behavioral health support, and enhanced coverage for maternal care to improve outcomes for Black women giving birth. 

Enhancing Reproductive & Adoption Care
Employers are starting to focus on reproductive health — from pre-conception family planning to menopause support. Nearly a third of large employers will offer these kinds of benefits, such as access to fertility treatment coverage and adoption and surrogacy benefits while almost another third are considering them. Forty-eight percent of employers with 5,000 employees or more offer at least one of these specialized benefits. 
Fourteen percent of the largest employers (20,000 employees or more) provide a travel and lodging benefit for abortion-related services while another 25% are considering it. However, this survey was launched before the Supreme Court's decision. 
Boosting Mental Health Support
About two-thirds of employers have enhanced their employee assistance program (EAP) or will do so next year. Nearly a fourth have contracted with a supplemental network of behavioral healthcare providers in response to the provider shortage. Some employers have reduced cost-sharing for behavioral healthcare to remove cost barriers. Mercer's Health on Demand survey found that LGBTQ+ employees strongly value specialized mental health support. While just 17% of large employers provide enhanced resources today, another 22% are considering it.
Expanding Virtual Care
Fifty-two percent of large employers will offer virtual behavioral health care in 2023, and 40% will offer a virtual PCP network or service. Virtual First Care (V1C) is a novel approach that relies on providers who function mostly or entirely online. Patients can initiate care from anywhere, at any time. Six percent of employers offer V1C through their health plan and another 1% through a standalone vendor. Those numbers could double by 2024. Only 39% say they are not interested in V1C or say it wouldn't be a good fit for their organization.